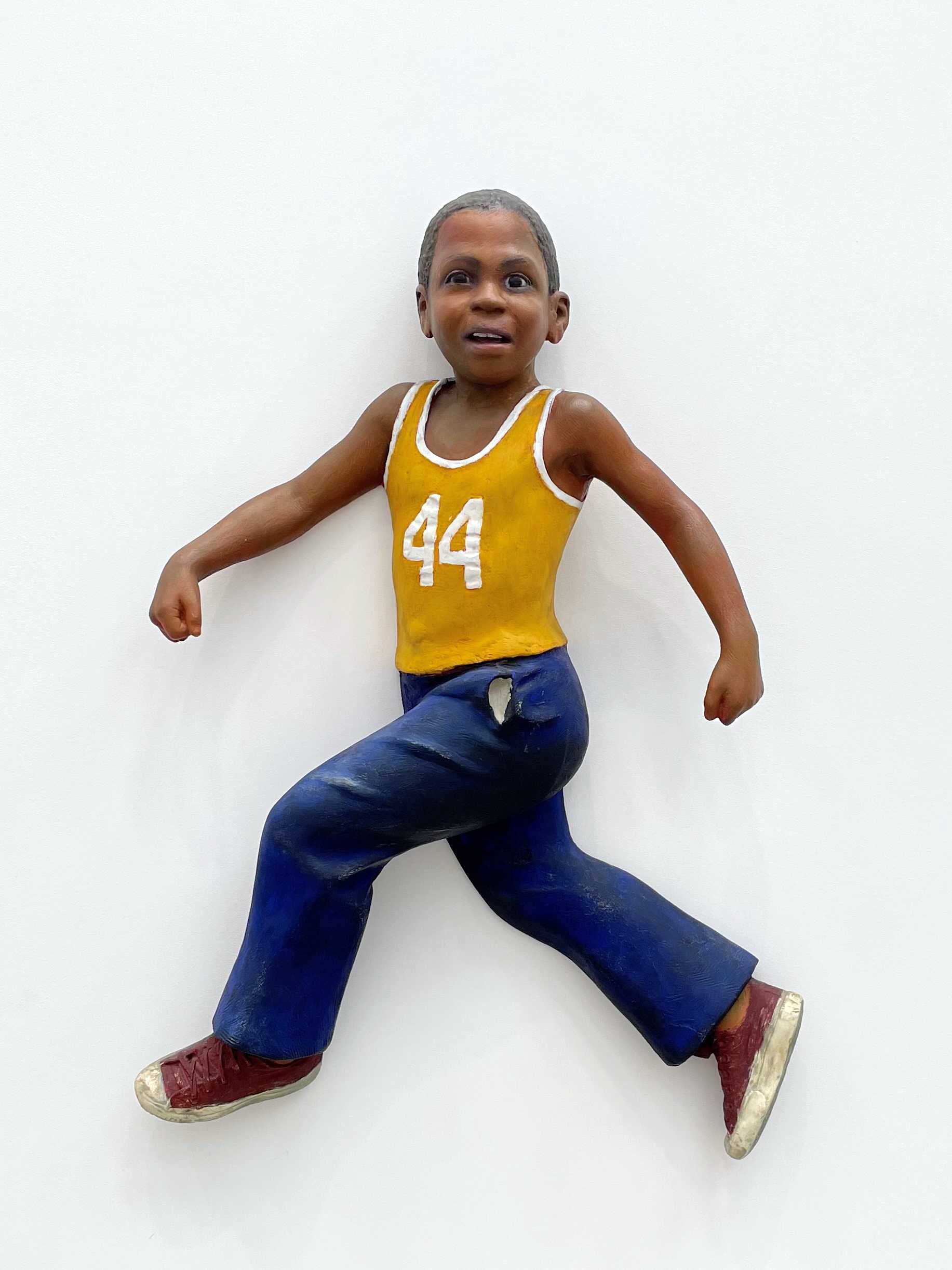 Thomas
John Ahearn and Rigoberto Torres
1986
oil on reinforced polyadam
46 x 29 x 7 in. (116.84 x 73.66 x 17.78 cm)
© John Ahearn and Rigoberto Torres
New York–based artist John Ahearn creates life casts of people in his Bronx neighborhood. In the late 1970s, early in his career, Ahearn joined artists like Tom Otterness and Jenny Holzer in setting out to find alternatives to the gallery scene and make art more accessible to the public. With the assistance of Rigoberto Torres, Ahearn produces the casts on the sidewalk outside his studio, allowing the work to emerge authentically from the community. The finished pieces capture the specific attributes of the models, from the types of clothing they wear to the attitudes of their poses.
 
In the wall relief Maggie and Connie, 1985, Ahearn depicts a simple moment from an ordinary day. From the shopping bags to the clothing, the artist presents the mother and daughter as he observes them, in a straightforward and unembellished fashion. The use of relief, however—tied to the lineage of heroic relief sculptures of Napoleonic France and Ancient Greece and Rome—suggests the nobility of his subjects.
 
The realism of Ahearn's work is a strength as well as a point of contention by critics. Often described as hopeful, honest, and unpretentious, his works have also stirred a wide range of emotional and political responses and been cause for protest. For example, when a painted bronze version of the freestanding Raymond and Toby, 1989, was commissioned for a public site adjacent to a Bronx police station, the majority of the community called for its removal complaining that it stereotyped minorities.