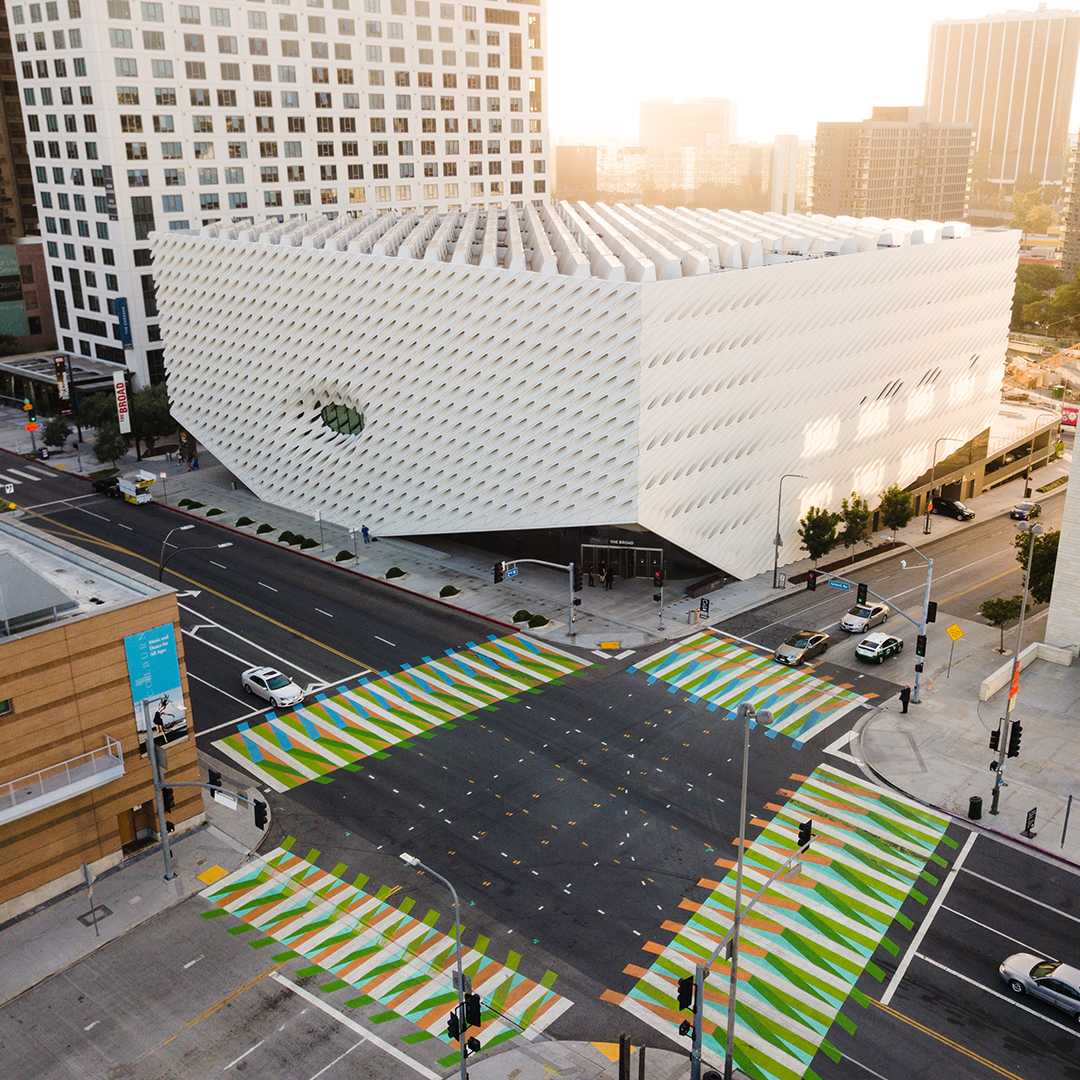 Earthquake Engineering
NARRATOR
The architectural blueprint for The Broad inspired ingenious feats of engineering. More than 3,000 trade and craftspeople worked on the building. The weight of the structure is staggering: 36 million pounds of concrete supported by 650 tons of steel. Despite its heft, we're in earthquake country, so The Broad had to make certain it was engineered to meet high safety standards.
Bill Fisher, General Superintendent for Matt Construction.
BILL FISHER
The veil only sets on the ground in three locations. So, you have each corner of the building and then right into the center of the building on Grand. And most of the weight is transferred to that center beam which is a touchdown beam. That's where the veil comes down and actually touches on the ground.
NARRATOR
The touchdown beam is built from structural steel. It weighs 83,000 pounds and supports the entire veil structure.
BILL FISHER
It's on a plate down there, and on springs and shocks. So, the actual plate can move, and slide and the shocks can move back and forth. So, an earthquake, you get your forces that come in—are rolling, and they get things moving in all directions in a spherical type of movement. And it's designed to take these movements.