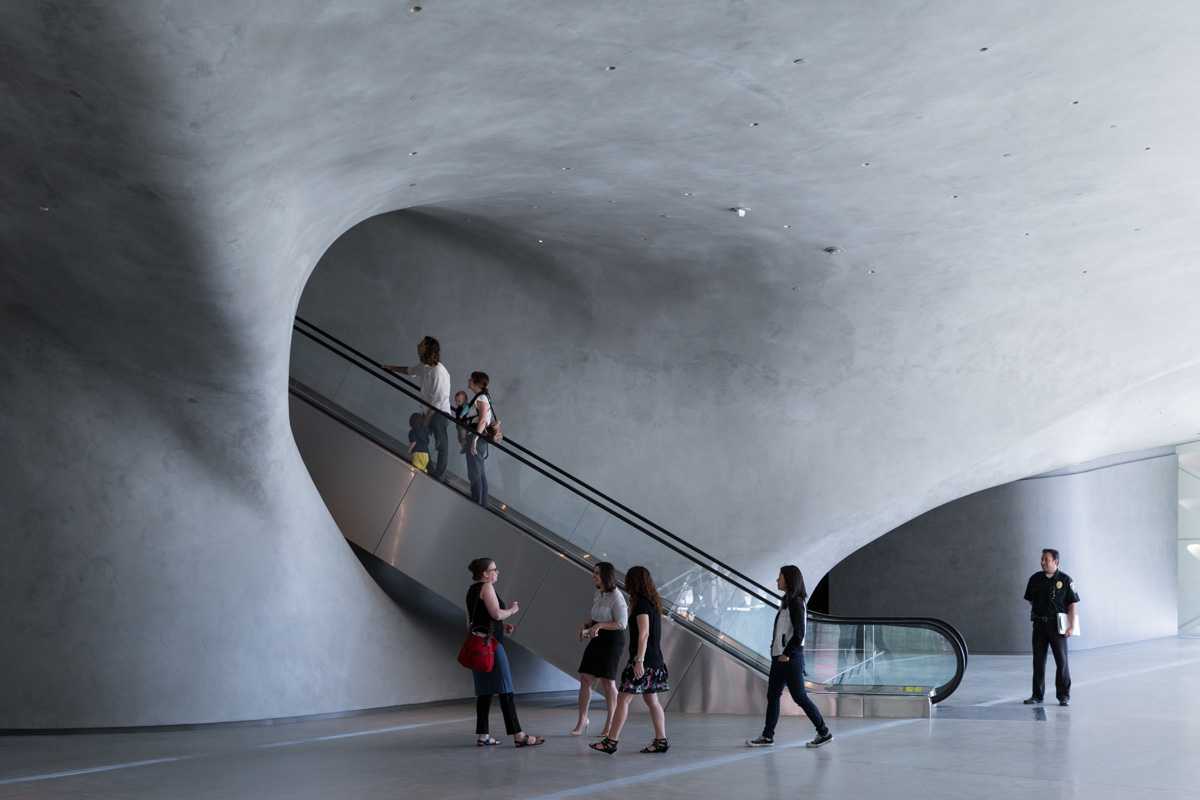 Escalator and Elevator
NARRATOR:
Architect Liz Diller.
LIZ DILLER:
As you get onto the escalator, you realize that you're on actually a very long route. With light at the very end of the tunnel.
NARRATOR:
Whether you take the glass elevator or the escalator, they are portals: from darkness to light.
LIZ DILLER:
You emerge just under the veil, but you will be stepping right on the surface of the vault.
NARRATOR:
Eli Broad.
ELI BROAD:
The top floor is almost an acre of column-free gallery space—some 35,000 square feet! It is a beautiful gallery space.
NARRATOR:
Joanne Heyler.
JOANNE HEYLER
The Broads and I felt that natural light would be a very important part of the experience of viewing this collection in the optimal way.
You want to not entirely lose your connection with the exterior world and with the outside world. And so DSR's design really highlights that fact that in this museum, you're seeing glimpses from inside the third-floor gallery of the street life outside.
LIZ DILLER
For me, the quality of light in Los Angeles was primary. We wanted to actually sculpt that light. Soften it. And distribute it evenly across one acre. Absolutely perfectly, evenly, from corner to corner, edge to edge. And that sense of perfectly smooth and soft light, gives us a sense of sublimity. It's something that is beautiful, but also unknowable, inexplicable, but different than you felt before.