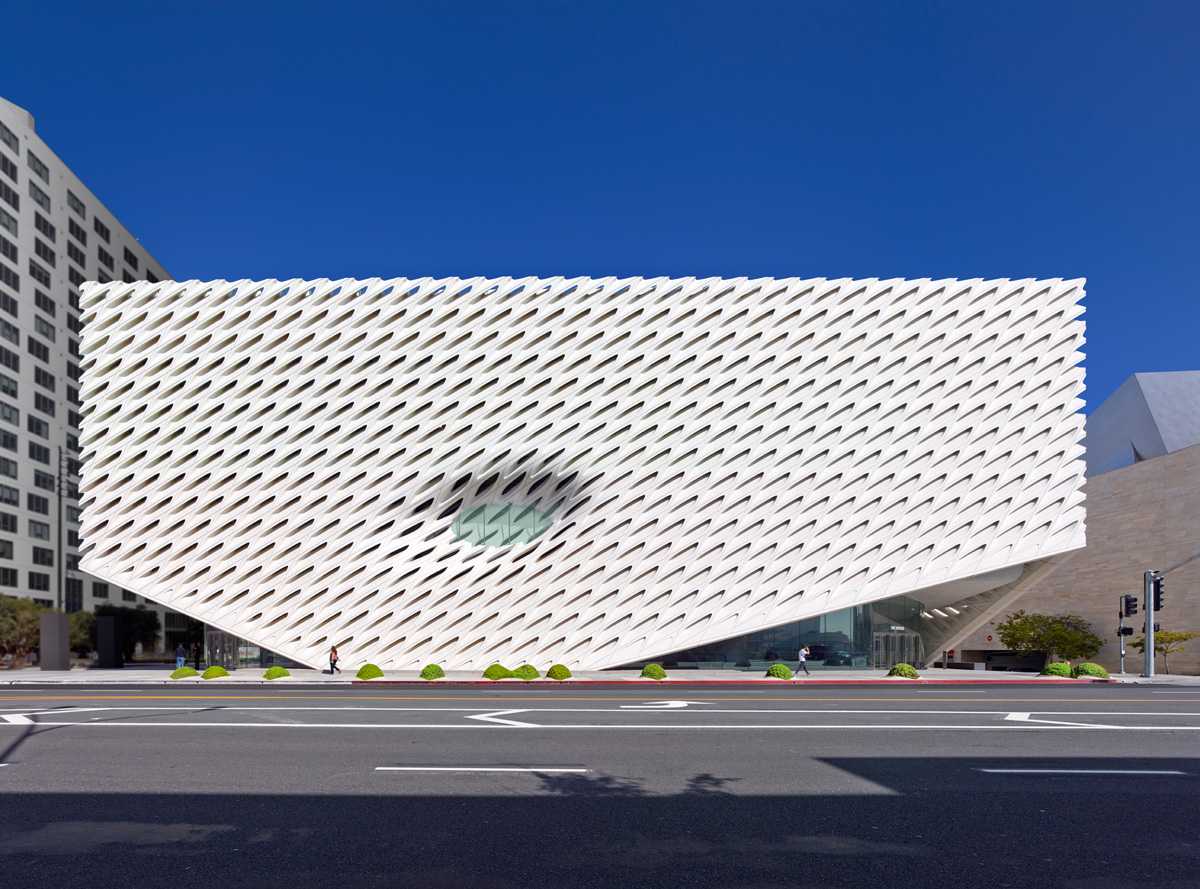 Grand Ave
NARRATOR:
Joanne Heyler
JOANNE HEYLER
Since the mid-'60s, Grand Avenue has been gradually coming of age in terms of being a cultural center.
NARRATOR:
Grand Avenue was once a leafy hilltop suburb known as Bunker Hill, filled with Victorian-era mansions. After the Great Depression, the mansions fell derelict and were turned into cheap apartment hotels. Redevelopment during the 60's, 70's and 80's eventually led to major construction projects like the Music Center, MOCA, and numerous office towers. A foundation was laid for a new cultural center for Los Angeles.
Eli Broad.
ELI BROAD
I've always believed that every great city needs a vibrant center, and Los Angeles lacked one.
NARRATOR
Through his philanthropy and business savvy, Eli Broad helped lead the revitalization of the area. He was instrumental in getting The Broad's neighbor, Walt Disney Concert Hall, built.
LIZ DILLER
Eli set as a challenge to make an iconic building that could somehow speak to Disney Hall, but that could somehow sit as a good neighbor next to Disney Hall, and not be overwhelmed by it. We never tried to compete with it, we just simply tried to occupy the space next to it in a respectful way.
ELI BROAD:
I can't think of any other city in the world that has as much great architecture as we do within a few blocks on Grand Avenue. We have the arts high school by Wolf Prix, the Cathedral of Our Lady of the Angels by Rafael Moneo, Walt Disney's Concert Hall by Frank Gehry, MOCA by Arata Isozaki, and now The Broad by Diller Scofidio + Renfro.
NARRATOR: 
Today, Bunker Hill is not only a pedestrian friendly experience but an international cultural destination.