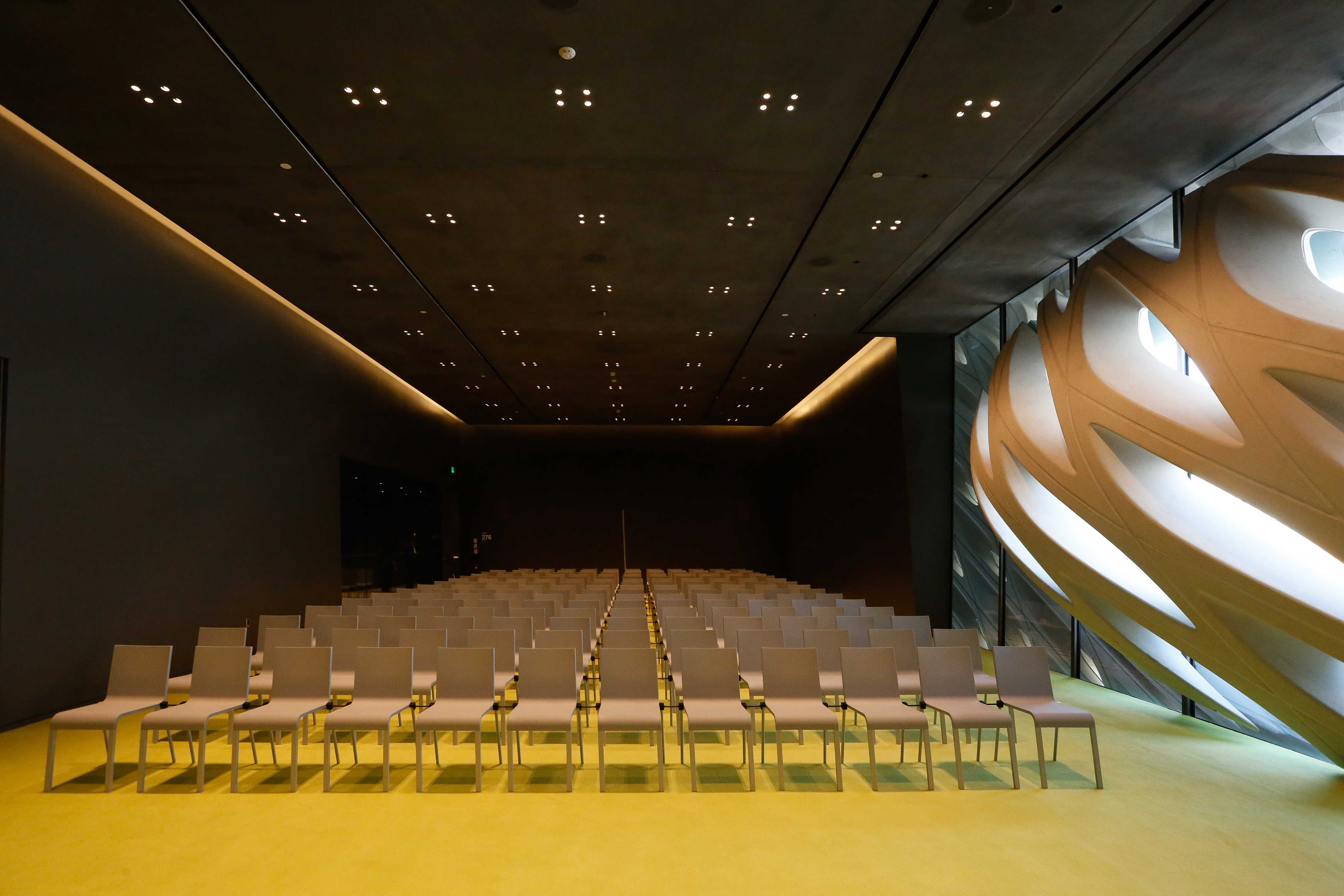 Oculus Hall
NARRATOR
If you were standing outside The Broad, you could easily find the lecture hall called Oculus Hall, because it's located at this distinct indentation in the veil.
Liz Diller.
LIZ DILLER
And we wanted to signal this location almost to produce a kind of intuitive navigation in the building, that there's something for the public on the second level.
The way that we signaled that is through what has been called The Oculus, but, that is a moment on the exterior where the veil, basically, inhales. And the appearance is something like a puddle almost, but it's vertical, as if water had been frozen on the vertical.
NARRATOR
The veil wraps and stretches, penetrating the glass in the lecture hall and bringing the outside of the building—for a moment—inside. For people walking by, the Oculus has become something of a photo opportunity.
LIZ DILLER
I've seen people take selfies in front, and kind of make a dimple on their cheek. So I think that, yes, people are paying attention to that element.