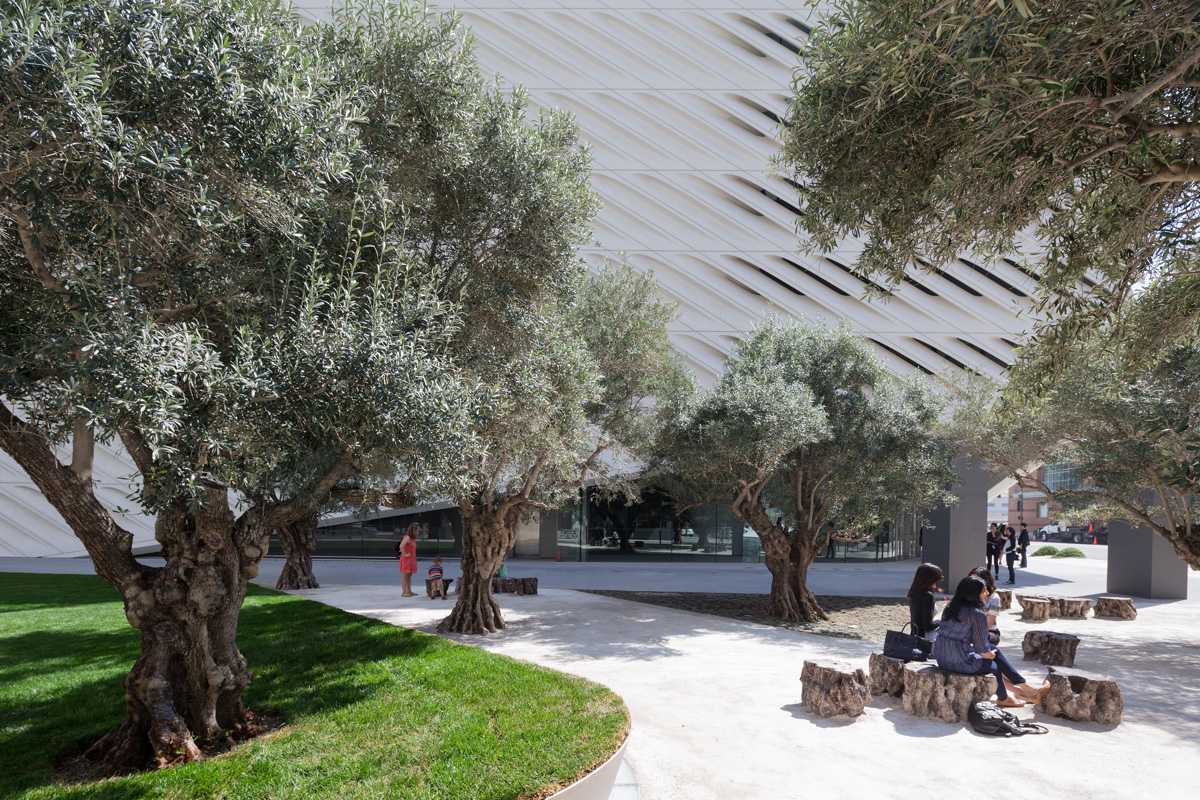 The Plaza
NARRATOR
Joanne Heyler.
JOANNE HEYLER
Our goal with this plaza was to really create a bit of an oasis in downtown Los Angeles, and especially on Grand Avenue.
NARRATOR
At the Plaza's far end is the restaurant Otium, and like the lobby, the plaza is at street level, almost like a green extension of the sidewalk itself. There are two landscaped elements: a gently sloping lawn where people can gather for evening film screenings or picnics, and a shady grove of trees.
Architect Liz Diller.
LIZ DILLER
We looked high and low to find old olive trees. That could be, in a very surreal way, placed and planted into the thickness of basically a bridge that's on top of traffic. And we were very, very interested in the fact that these trees were so old and the strange and the beautiful perversity of Los Angeles is that stuff grows on anything. But there's a certain kind of fertility there. And what's manmade and what's artificial is sometimes exchangeable. But these very authentic trees survive and, in fact, thrive, in the air, basically.
NARRATOR 
The plaza also creates a pedestrian route, where there wasn't one before, from 2nd and Hope Street to Grand Avenue and its many cultural attractions. After you leave the Broad, we encourage you to stroll along Grand Avenue, take a pause in the plaza, and enjoy the other sights nearby.