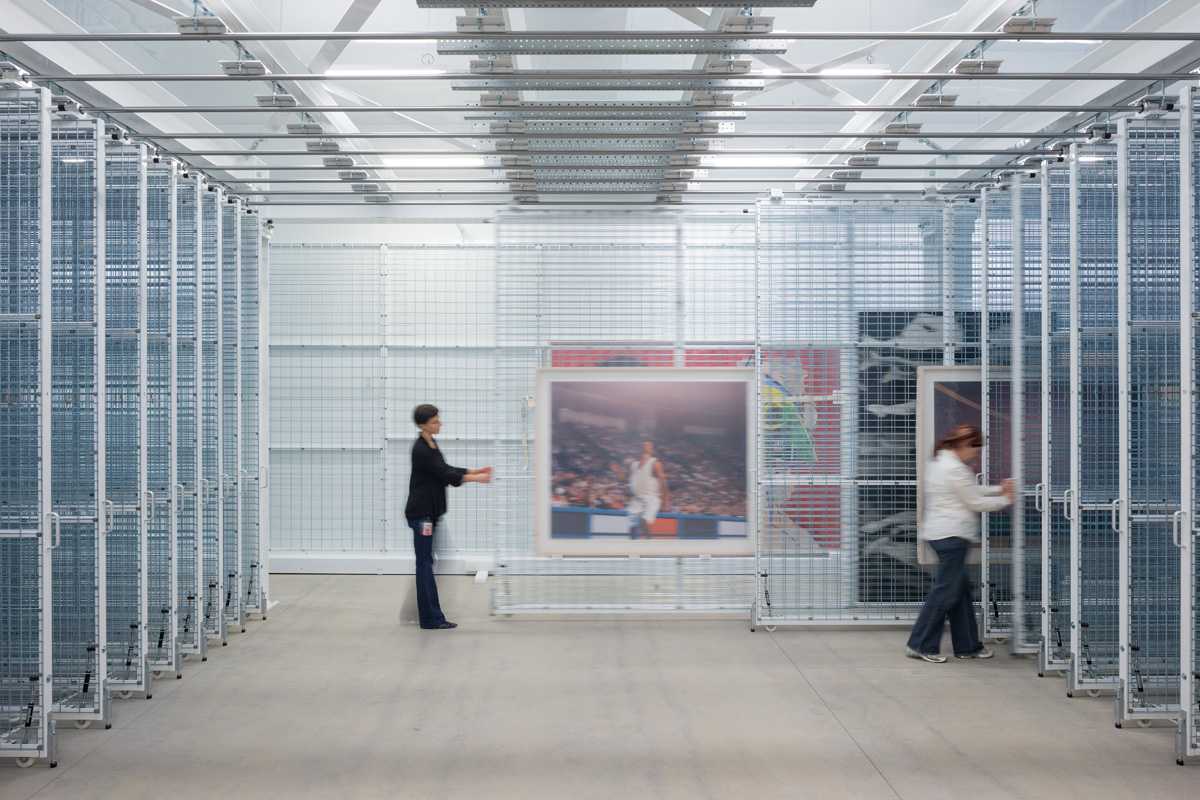 The Vault
NARRATOR
This is the heart of The Broad called the vault, made from 36 million pounds of concrete.
Liz Diller.
LIZ DILLER
Typically, storage facilities in a museum are offsite. Or they're just as far away from the ground as possible; under, over; but certainly not in the aura of the public. The vault was to be opaque and cryptic and an object on the site. And that vault is always present. You see it from the outside. You understand when you enter the building where it is. And it narrates your trip through the museum.
NARRATOR:
When you ascend the elevator or the escalator, you're, in essence, traveling through the vault.
Founding Director Joanne Heyler. 
JOANNE HEYLER:
On the third floor you're actually walking on the roof of the vault. And all of the stored collection is beneath your feet while you're viewing what's been carefully curated and on display at a given time.
NARRATOR
Sandwiched between the first and third floor galleries, the middle floor—known as "The Vault"—houses artworks not on view. Visitors can see into the vault from the third floor by looking down the central stairwell and from the public hallway on the second floor, as well as when walking down the central stairs.
LIZ DILLER
There was always an interest for us in reminding the public that this isn't an encyclopedic museum; It's a very particular private collection. It's the collection of Eli and Edye Broad. And that it's idiosyncratic and just be aware always that this is where it is, this is where it's stored. And all of the artifacts are there.