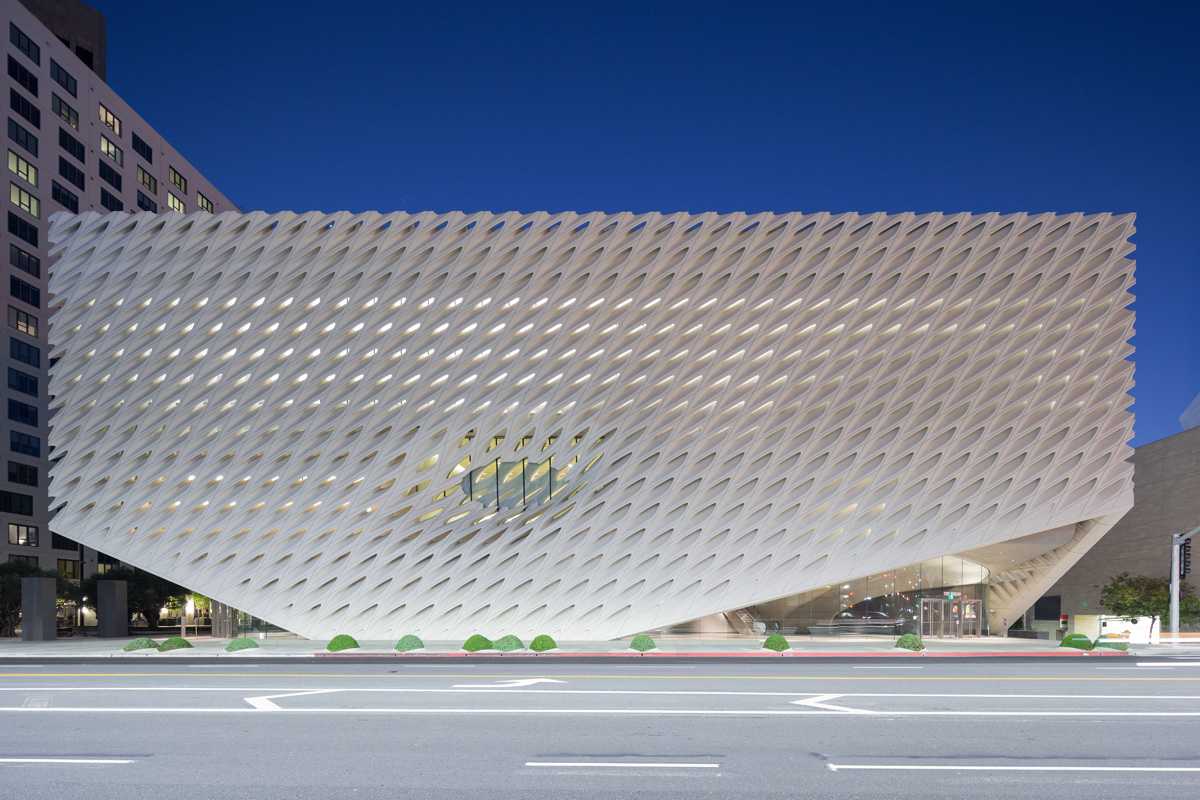 Veil
NARRATOR
Joanne Heyler.
JOANNE HEYLER:
When you first approach the Broad from Grand Avenue, you see this lattice-like network, this white form that wraps around the façade of the building. You might, at first, think that that's the façade of the building. But as you experience it you understand that actually that veil form, is landing on the sidewalk. It's part of the public space, and the actual interior of the museum begins when you walk under the veil and then into the lobby itself.
NARRATOR
The veil is made primarily of 2,500 fiberglass reinforced concrete panels known as GFRC and 650 tons of steel.
Architect Liz Diller.
LIZ DILLER
And it is a very sensual, sculptural object that's very heavy, and it hovers. The veil is very deep. It was shaped in order to allow indirect light to come into the galleries from the side as well as from the top.
NARRATOR
The torqued grid of the veil's structure absorbs light rather than reflects it, and it stands squarely on its parcel of land. It is not an exuberant form––rather, porous and mineral like. The Broad's entrances along Grand Ave greet pedestrians at sidewalk level. Whether passing through between the veil and the lobby, or inside the lobby itself, visitors remain connected to the urban environment.
LIZ DILLER
As you enter the building, you go in either on the north or south corners, where the veil is pulled up. That presents a very, very welcoming entrance. And you're inside of the public lobby.