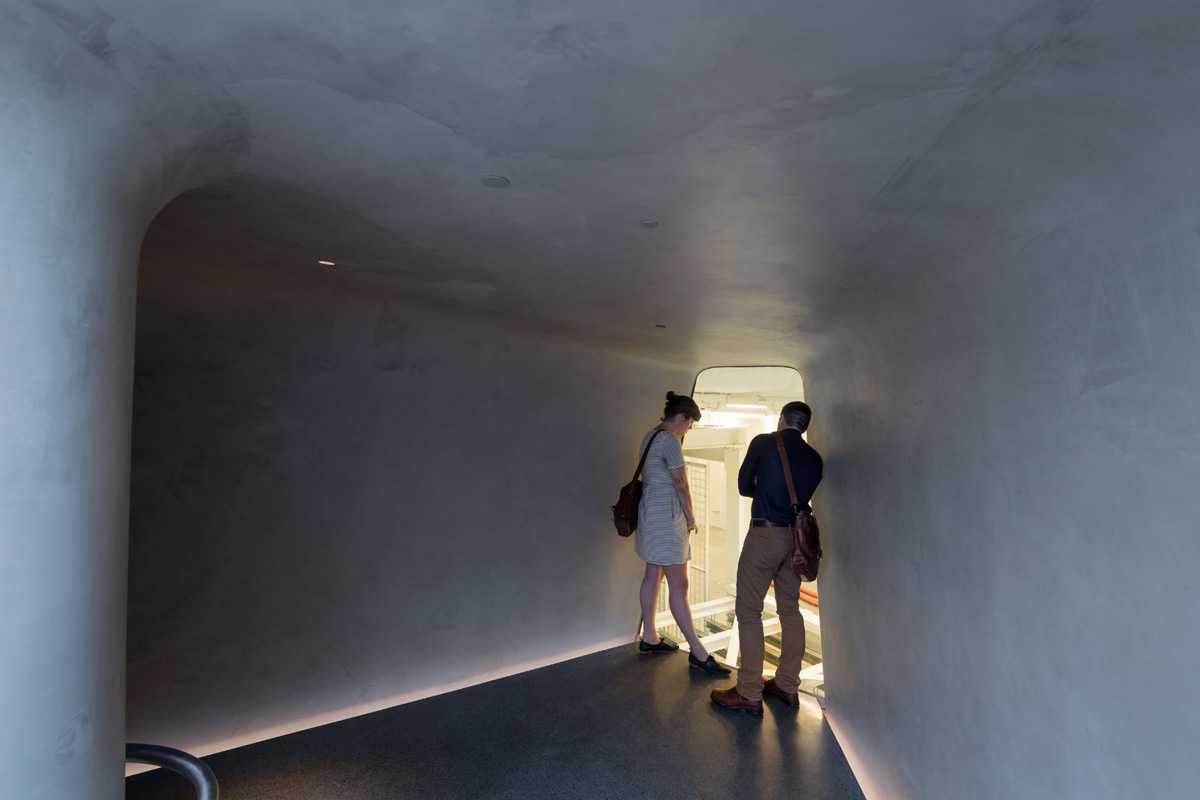 Window to Storage
NARRATOR
Liz Diller.
LIZ DILLER
The stair is an indirect route down. It snakes its way through the vault. And exposes little bits of it to you on the way down.
NARRATOR
From here you can see directly into the vault and get a glimpse of what it takes to preserve, maintain, and lend a valuable art collection.
Vicki Gambill, Director of Collections Management.
VICKI GAMBILL
It's back of the house; it's what people don't see. There's a lot of work involved in, frankly, just physically moving artwork. Especially when it's big, heavy and fragile. So the public might be walking down the stairs and generally, they'll probably just be looking at painting screens with art on them. However, there may be times where we absolutely need to move something. We might need to pack it. We might need to photograph.
NARRATOR
Joanne Heyler.
JOANNE HEYLER
There have been many times, as we've built the museum that I've joked with Eli that I'm going to now have to curate storage, not just what's in the galleries.
NARRATOR
Before this building, the Broad Art Foundation had stored its collection in different fine art warehouses across town—to access the art, the staff needed to make appointments and often complicated arrangements.
VICKI GAMBILL
Having our artwork onsite means we can access the work. For our own work, for researchers, for curators, for artists. It's fabulous having it onsite. It's going to change the way we do everything!